Integrated IIT/NEET Foundation Program
The distinctive advantage of the programmes offered by Velammal lies in planning, implementation, well-defined teaching-learning approach and value-added resource materials.
Admission Enquiry 2022-23
Competitive Examinations Focus
Building Foundation for Success
In India, where the competition is tough and aspirants many, it is all the more important that the students need to be strong in foundation, well-prepared and above all, give their best in those crucial 180 minutes of their lives.
There is a simple and very effective formula for success to land into an illustrious professional career – it is joining a one-point programme "Integrated IIT and NEET Coaching from class VI to XII".
Velammal's Competitive Edge Programmes are unique in themselves as they ensure the best possible result depending upon the basic potential of the Student and his / her ability to work hard.
Validation of our Philosophy
Our institutional breadth spans from Kindergarten (KG) to Post-Graduate levels. With focus on evolving our teaching and learning practices to meet the best of global standards the group pioneered the Velammal New Gen Edu Network mission.
Our Programmes
Velammal believes in the dictum – "strict discipline and a confident mindset" is the key for success.
Velammal IIT and Medical Foundation has been conceived with a one-point agenda to build positive traits in the students from the foundation stage that gives them an edge in their pursuit of career goals.
The Integrated Medical and Engineering Coaching Programmes offered by Velammal is a boon for the talent pool in the region.
It offers exclusive FIITJEE Integrated programmes for the XI & XII Grade following JEE and NEET Syllabi.
The course is a multi-pronged approach to attain the only goal – excellence to join any one of the premier league institutions in the country like IITs, NITs, BITS, IISC, AMFC, AIIMS, JIPMER and other reputed Medical and Engineering Colleges in the country.
The PrepVel programs, for students from VI Grade onwards, is to provide futuristic and result-oriented coaching that paves the path for success in this highly competitive world.
The exclusive PrepVel programs will prepare students with a keen mind, focused attention; who are quick on the uptake with persistent efforts.
The single point focus of the Foundation is to groom and mould the aspirants to help them in cracking the exams like JEE (Main and Advanced) and NEET in their first attempt.
FIITJEE
The Velammal schools in association with FIITJEE promotes the preparation of students to give the competitive exams for entry into renowned higher education institutions.
PATTERN PROOF TEACHING METHODOLOGY
The program is designed with an integrated study plan to make students have teaching plan negotiated in a comprehensive way so that they do well in IIT-JEE (irrespective of the pattern), Boards, NTSE, KVPY, Olympiads and Other Engineering Entrance Exams.
COMPREHENSIVE STUDY MATERIAL
The fact that every publisher / institute refers to our Study Material & JEE Solutions while creating their books / solutions / study material is a testimony to our quality. Our Study Material is Pattern Proof i.e., Students are well prepared for the IIT-JEE irrespective of any type of pattern.
PERSONALIZED COACHING
Individual attention is given to each and every student irrespective of one's standing in the merit at any point of time. The batch size is kept at optimal limit, which facilitates proper Student-Faculty interaction. Our faculty is always willing to clear doubts of students even individually, if required.
TESTING & INNOVATIVE PRACTICES
Apart from Integrated School Programs, there is this unique innovation in the field of Online Test Series through myPat, another invaluable tool for getting Success in various Competitive / Scholastic Exams viz. JEE Advanced, JEE Main, BITSAT, KVPY & NTSE. This Online Test Series is focussed upon enabling Students to learn through Assessment, Analysis, Identification of Knowledge Gaps & Remedy options.
RANK POTENTIAL INDEX/ SUCCESS POTENTIAL INDEX
The capability to predict Rank Potential Index (RPI) / Success Potential Index (SPI) of a student & constantly encourage the students to emulate them is the key aspect of this program.
THE TOTAL SUCCESS APPROACH
Even though our programs aim at JEE Advanced & NEET, students are prepared comprehensively also for KVPY, SAT, Olympiads, and all other important Engineering Entrance Exams including JEE Main / BIT-SAT / VITEEE etc too.
PrepVel
PrepVel is a dedicated module for the aspiring students right from VI Grade onwards, so as to pave a path for their success and help students realise their dream careers.
From Grade 6
PrepVel from VI Grade gives students a head-start over others in engineering and medical competitive exams.
Kindle Interest For Learning
The well-planned integrated PrepVel program from VI Grade is aimed to kindle interest for learning and explore the innate positive qualities in every individual child.
Inculcate Learning Desire
The integrated PrepVel program following CBSE Syllabus is an adjuvant to the classroom learning that evokes a serious learning desire in the students.
Strengthen Students Skills
Aligning the course along with the student's regular school programme helps in further strengthening student's skill, and prepares them to face future challenges
IIT ACHIEVERS
NEET ACHIEVERS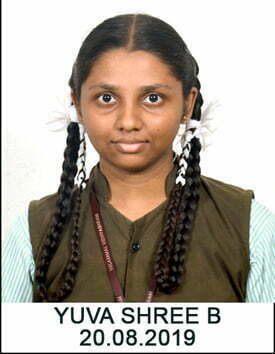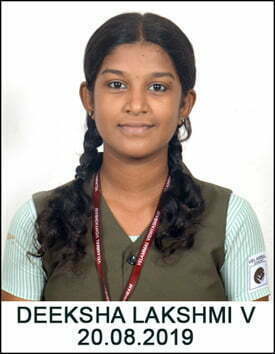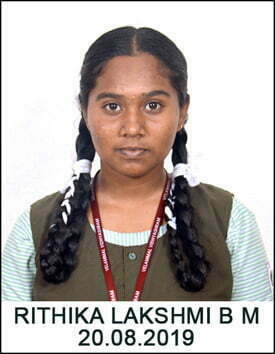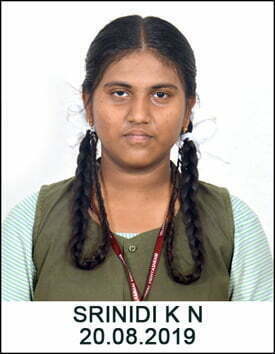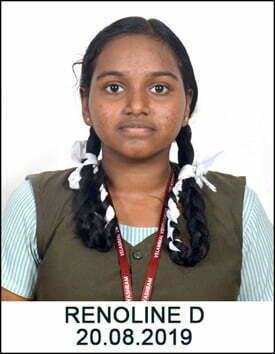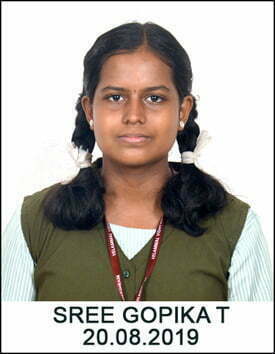 Opportunities Create Success
The distinctive advantage of the programmes offered by Velammal lies in planning, implementation, well-defined teaching-learning approach and value-added resource materials. The students on joining the course are given orientation programmes to understand the course as well as the systematic approach adopted, for better results.
Class 6 – 8
Excellent Classroom/ Online Teaching
Rankers Test Papers Package
Tab Based Assessment
Learning Improvement Program
Practice Gazette
Sure-Success Study Material
Personalised Attention
Class 9 – 10
Track current standing
Prescribe coverage index
Map success of completion
Design study schedule
Identify loopholes
Analysis
Difficulty level
Scope of Improvement Report
Concept level
Question Type
Relative Performance
Class 11 – 12
Excellent Classroom/ Online Teaching
Rankers Test Papers Package
Tab Based Assessment
Learning Improvement Program
Practice Gazette
Sure-Success Study Material
Personalised Attention